The 13th World Filtration Congress (WFC 13) held in San Diego, California, USA will be postponed to October 5th to 9th, 2022 due to the impact of COVID-19 and travel restrictions.



AFS and WFC leadership have made the decision to once again postpone WFC 13 to October 5 - 9, 2022. Short courses will take place on Wednesday, October 5. The congress will open Thursday morning, October 6, and will conclude Sunday, October 9 at 12:00 pm - PST. The expo will open Thursday morning and will close Saturday afternoon.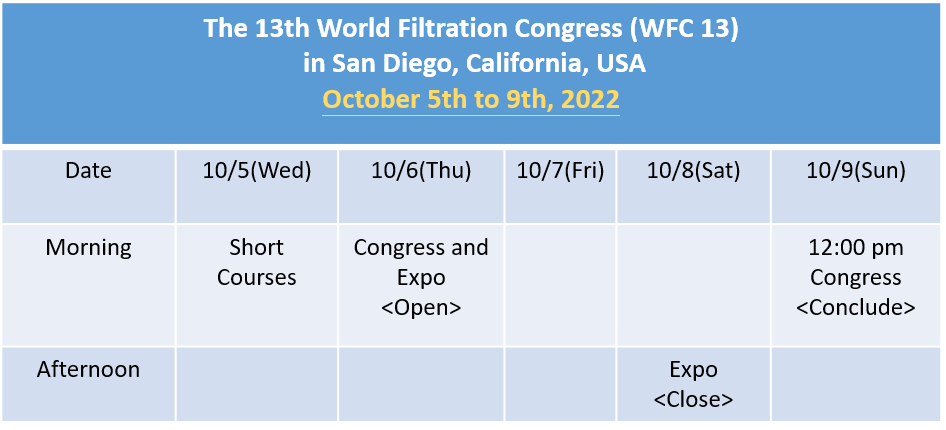 We will update the exhibition news of WFC13 and look forward to a day we can meet presenters, exhibitors and attendees from all over the world as soon as possible.


We hope you, your family, and colleagues remain safe and healthy.


Previous
Back to List
Next